A New Pastoral 5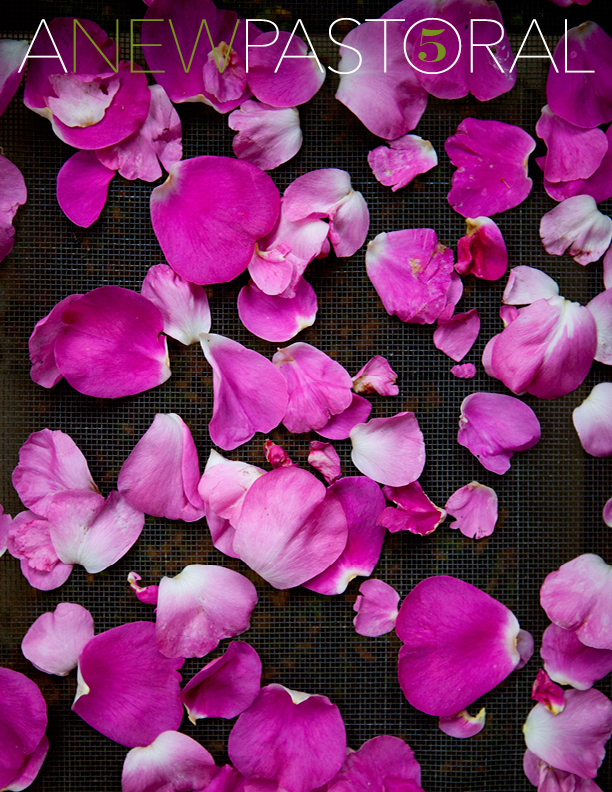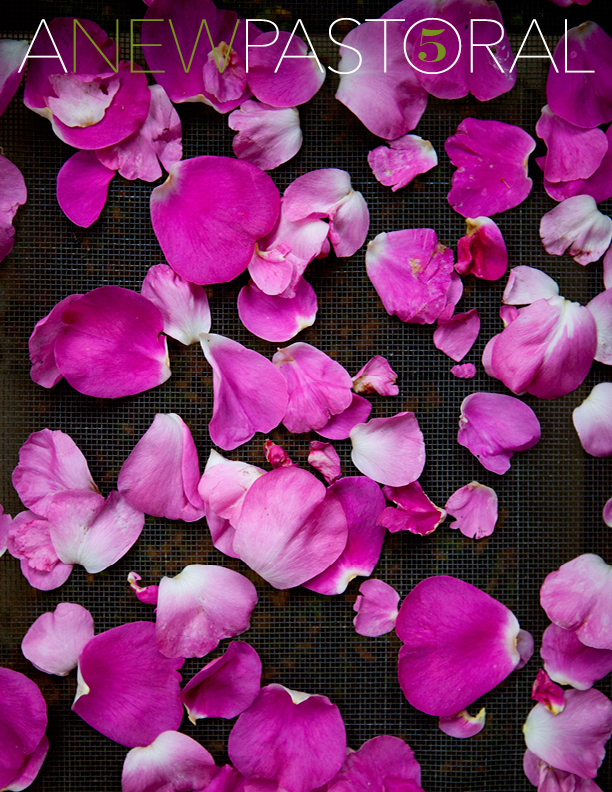 A New Pastoral 5
HERBS AND FLOWERS
From the garden to the kitchen, these fascinating, tender and often colorful herbs and flowers play leading roles in this seasonal selection of recipes.
Herb and Flower Teas • Mint and Lemon Balm Iced Tea • Herb and Flower Salts • Calendula and Sea Salt Butter • Rosemary and Lemon Thyme Cheddar Crackers • Green Herb Oil, Fresh Mozzarella, and Bee Balm • Nasturtium and Basil Flatbread • Potatoes with Sage and Sea Salt • Rose Petal Rice Salad with Fava Beans and Herbs • Corncakes Baked in Cornhusks with Sage • Beet and Cabbage Salad with Oregano, Lavender, and Bachelor's Buttons • Green Beans with Mint and Salt • Cheesecake with Chocolate and Mint
Home cooking, delicious recipes, kitchen gardens, and elegant country style.
In their quarterly journal, Ann and Glenn Suokko share seasonal recipes and stories from their home in Woodstock, Vermont.
Each 32-page plus cover booklet is full of rich imagery devoted to a single theme.